Sean O'Boyle founded O'Boyle Auctioneers in 1999 after completing a certificate course with the Institute of Professional Auctioneers & Valuers (IPAV) in the NWIFHE, Derry in 1997. Sean is a member of IPAV to this day.
The office, located in Manorhamilton, Co. Leitrim was opened on 4th January 2000 during a total revival of the area which underwent huge transformation under the rural renewal scheme at that time.
Originally from Leitrim and having lived in Sligo for many years, and now living in Donegal, Sean has made many contacts throughout the years which enabled him to establish a strong core business which has been successfully serviced from the Manorhamilton office.
We believe that whilst many agents have joined umbrella groups, the independent agent will always have a strong place in the property market. Especially in country areas as one needs to be experienced with many different aspects from selling land, letting land, residential sales, commercial sales, various valuation scenarios, auctions and clearance of livestock and house clearances. The small independent agent will know their own area meticulously and will always strive to satisfy their client, regardless of how big or small the sale is, the end result is all that matters in that all parties are satisfied on closing. "You're only as good as your last sale"….
As a member of IPAV we constantly strive to update our skills and in 2015 Sean successfully completed the TEGoVA (The European Group of Valuers) Certificate course which provides TRV status - being the mark of excellence in valuing property and provides recognition that the valuer is qualified to a consistent high European standard of practice.
Licensed with the Property Services Regulatory Authority (PSRA) since its introduction in 2012, we successfully comply with all regulation and welcome the introduction of same. Our Licence number is 001040.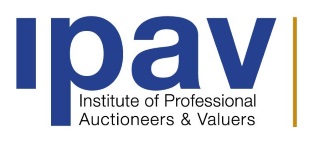 We are members of the Institute of Professional Auctioneers and Valuers who actively promote industry excellence and compliance through raising awareness, standards and professional advancement.
TRV status is the mark of excellence in the real estate valuation for individuals demonstrating to international and local clients that the residential valuer us qualified to a consistent high European standard of practices.